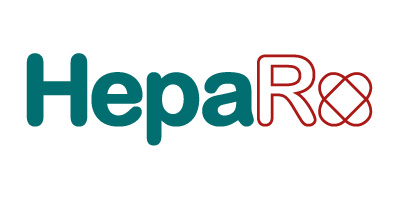 CEO: Dr. Nili Schutz
GENERAL
HepaRx is a biopharmaceutical company aiming to develop a proprietary small molecule (SMC) cancer drug.
HepaRx develops a drug that inhibits Heparanase (Hpa) enzymatic activity in order to stop the spread of cancer cells, by employing the Hpa crystal structure for drug design and development. Hpa has been evaluated extensively as a target for drug development, showing extensive involvement in disease progression and high-level expression in various cancer types, including: Pancreas, Lung, Breast & Mesothelioma cancers.
HepaRx was established in FutuRx Incubator in October 2014.
SCIENTIFIC APPROACH
Hpa is an endoglycosidase that cleaves heparan sulfate (HS) and hence participates in degradation and remodeling of the extracellular matrix (ECM). Hpa is preferentially expressed in human tumors, and its over-expression in tumor cells confers an invasive phenotype in experimental animals. The enzyme also releases angiogenic factors from the ECM and thereby induces an angiogenic response in vivo. Hpa upregulation correlates with increased tumor vascularity and poor post-operative survival of cancer patients. Hpa is localized primarily within late endosomes and lysosomes and occasionally on the cell surface and within the cell nucleus.
HepaRx's unique approach is based on a crystal structure and computational methods for drug design. Designed SMCs are synthesized and tested in key assays, which also have enabled understanding the failure of competitive SMCs. Hpa-inhibiting compounds in clinical trials for cancer are Heparin-like sugars, and these are associated with clinical complications (e.g. bleeding, non-specific inhibition, toxicity, injection). Thus, we see great opportunity in developing a SMC inhibitor as a highly selective oral cancer drug.
INDICATION
Cancer is characterized by uncontrolled growth and spread of abnormal cells. Depending on disease stage, cancer can be treated by surgery, radiation, chemotherapy, hormone or biological therapy. Global cancer prevalence rates are rising due to an aging population and changing lifestyles, as influenced by increased diagnosis and survival rates. Oncology has been one of the most important and rapidly growing pharmaceutical growth segments in annual sales, and is one of the major focus areas for pharmaceutical and biotechnology companies because of the high unmet medical need for improved treatments.
[PRNewswire; The Cancer Market Outlook To 2014: Competitive Landscape, Market Size, Pipeline Analysis and Growth Opportunities; Business Insights – The cancer market outlook to 2016]
TEAM
The Company is comprised of individuals with vast experience in the biotech industry, as well as academic leaders in the field of Heparanase and crystallography.
Dr. Nili Schutz: CEO
PhD from USC (LA, USA) under the supervision of Arieh Warshel (Nobel Prize in Computational Chemistry) and Bio-MBA from College of Management. Over 10 years of leadership in drug discovery & development (EPIX, Dynamix). Experience in collaboration with big Pharma companies.
Yelena Ugolev: Research Scientist
PhD in Biochemistry from Tel-Aviv University (Israel). Postdoctoral training at Hebrew University (Israel) in the fields of cancer biology and biochemistry. Strong background in cancer research with emphasis in developing cell-based and other biological assays. Recipient of the prestigious Lady Davis fellowship trust for postdoctoral researchers.
Noga Kowelsman: Computational Biologist
PhD in structural computational biology from Weizmann Institute (Israel). Postdoctoral training at Hebrew University in structural computational biology. Experience in Evogene LTD. Strong background in bioinformatics and computational biology, structural biology and protein interactions.
Prof. Israel Vlodavsky: Inventor
Professor Emeritus in the Cancer and Vascular Biology Research Center, Technion (Israel).  His long-term research led to the cloning of a human Hpa gene. He leads the pioneering and world-leading group in Hpa and in the field of cell interaction with the ECM and cancer progression, with ~400 publications.