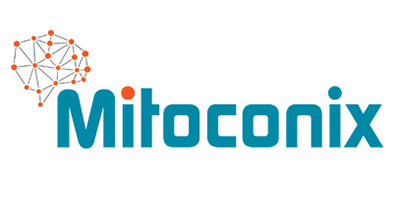 CEO: Gili Hart, PhD
General
Mitoconix Bio Ltd is pioneering a novel strategy to improving mitochondrial health as a disease-modifying therapeutic for neurodegenerative diseases. Mitoconix' lead drug is a first-in-class inhibitor of pathological mitochondrial fragmentation and dysfunction with demonstrated in vivo efficacy in animal models of Huntington's (HD) and Parkinson's diseases (PD) and beneficial activity in patient-derived cells of HD, sporadic and genetic PD, and sporadic and genetic Alzheimer's disease (AD).
Mitoconix' lead drug was developed by Prof. Daria Mochly-Rosen and her team at Stanford University. Mitoconix, established in August 2016 at the FutuRx biotechnology incubator, has an exclusive license to this technology from Stanford University.
Indication
Neurodegenerative diseases, which affect millions worldwide, are a class of disorders associated with progressive neuronal loss and resulting in cognitive and motor impairments and mental decline. Mitoconix' initial focus is treating HD given its Orphan Disease status (prevalence of ~5/100,000 worldwide) and ease of identifying affected individuals (genetic dominant disease) even prior to symptoms' onset.
HD, which is caused by elongation of a polyglutamine repeat in the huntingtin protein, is manifest by progressive worsening in motor function, mental abilities and behavior. HD is diagnosed at the age of 30-50 years, with earlier onset correlating with longer polyglutamine repeat. HD patients suffer a slow and irreversible disease progression, usually lasting 10-20 years until inevitable death. Current treatment is symptomatic only. A disease-modifying therapy to slow HD progression remains an unmet clinical need.
Scientific Approach
Mitochondria generates ATP, the energy source for all cellular activities. Mitochondria are also involved in other essential cellular functions, including calcium sequestration, amino acid and lipid metabolism, keeping balanced redox potential and orchestrating programmed cell death. In neurons in particular, mitochondria are very dynamic organelles that constantly undergo fission (division) and fusion. This process, called mitochondrial dynamics, is critical in maintaining healthy and functional mitochondria under both normal conditions and in response to stress and in ensuring having viable mitochondria along the axons and in the synaptic boutons. A defect in either fusion or fission limits mitochondrial motility, decreases energy production, increases oxidative stress and activates pro-apoptotic signaling thereby promoting cell dysfunction and death.
Disruptions in fission and fusion are implicated in many pathological conditions, including neurodegenerative diseases, such as HD, PD and AD. Specifically, fragmented mitochondria resulting from excessive fission are associated with these pathologies in cell culture and animal models and in patients. Therefore, inducing a proper balance between fission and fusion is a promising therapeutic approach to prevent cell damage and neurodegeneration. Mitoconix is developing a therapeutic peptide that is designed to selectively inhibit excess mitochondrial fission and fragmentation for maintaining cellular integrity, thereby conferring neuroprotection and functional benefit.
Mitochondrial fission is induced by dynamin-related protein 1 (Drp1), a large cytosolic GTPase that interacts with adaptor proteins on the outer mitochondrial membrane upon activation. Emerging research shows that excess fission is mediated by interaction of Drp1 with the mitochondrial adaptor, Fis1, whereas normal (physiological) fission is regulated by Drp1 interaction with other mitochondrial adaptors. Mitoconix lead drug is designed to specifically inhibit the interaction between Drp1 and Fis1, thereby inhibiting excess (pathological) fission and preventing cell injury without affecting physiological fission and cell functions.
MTC-1203: A disease modifying therapeutic for Huntington's disease
A selective peptide inhibitor of pathological mitochondrial fragmentation (fission) and dysfunction;
Maintains neuronal health through improved mitochondrial functions, ATP production and reduced oxidative stress in culture models of HD;
Does not affect normal mitochondrial fission or fusion (mitochondrial dynamics);
Improves cell viability and mitochondrial health in HD patient-derived neuronal cells;
Demonstrates in vivo efficacy (improves motor and cognitive function, delays progression) in mouse HD and PD models;
Reduces level of Htt protein aggregates and neuronal loss (causes of the pathology) in a mouse HD model;
Reduces neuroinflammation (microglia activation and inflammatory cytokine elevation);
Benefits of treatment associated with a decline in peripheral biomarkers;
Exerts no discernable adverse effects in normal mice even after months of treatment.
MTC-1203, which is in preclinical development, is expected to be the first disease-modifying therapeutic for treating HD.
THE TEAM
The Company is led by an experienced team with proven scientific and drug development track-records.
Daria Mochly-Rosen, PhD: Founder, SAB Chair
Dr. Daria Mochly-Rosen is the George D. Smith Professor in Translational Medicine, and Professor in the Department of Chemical and Systems Biology at Stanford University, School of Medicine. Prof. Mochly-Rosen is a world-leading researcher in basic and translational research and the inventor of Mitoconix' technology. She has published over 230 papers and holds ~30 patents and patent applications. She is the founder and co-Director of SPARK At Stanford, a translational research program at Stanford (2006), and a founder of SPARK Global, now in more than 20 universities on five continents. Prof. Mochly-Rosen was founder, board member and CSO of KAI Pharmaceuticals, a peptide therapeutic company that was acquired by Amgen in 2011; KAI's main product, Parsabiv (etelcalcetide), was approved in EU in November 2016. She is the founder of ALDEA Pharmaceuticals (aka Aviv). Dr. Mochly-Rosen received her PhD in Chemical Immunology at The Weizmann Institute of Science in Israel, completed a postdoctoral fellowship in the Department of Biochemistry at the University of California Berkeley, and spent seven years at the University of California San Francisco, prior to joining Stanford University in 1993. She served as chair of her department (2000-4) and as Senior Associate Dean for Research at Stanford University School of Medicine (2006-13).
Eyal Neria, PhD: COO
Dr. Neria is a science and business leader with over 20 years of experience guiding and leading biopharma research and development. Dr. Neria has PhD in chemical physics from Tel-Aviv University and postdoctoral research at Harvard University with Prof. Martin Karplus, 2013 Nobel laureate in Chemistry. Dr. Neria was most recently VP R&D Planning & Control and VP Therapeutics Development at Compugen Ltd. Previously, he held leadership positions in drug discovery and development at Peptera Pharmaceuticals, ProChon Biotech, Mindset Biopharmaceuticals and Silicon Graphics Biomedical.
Tal Leibovich-Rivkin, PhD: Senior researcher
Dr. Tal Leibovich-Rivkin holds a PhD in Life Sciences from Tel Aviv University studying cancer immunology and a B.Sc in Biotechnology Engineering from Ben-Gurion University of the Negev.
Dr. Leibovich-Rivkin served as lead researcher in development of a novel cancer immunotherapy at Imanu Immunotherapy Inc. and previously at R&D team of CureTech Ltd. Dr. Leibovich-Rivkin is highly skilled in cellular, immunological and biochemical techniques and leads Mitoconix' assay development activities.