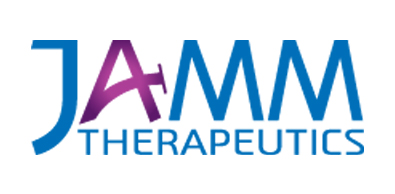 CSO: Dr. Doron Levin
JAMM Therapeutics is a drug discovery company developing small molecule modulators of the BRISC deubiquitinating (DUB) enzyme complex, an important regulator of type I interferon (IFN) signaling, for the treatment of systemic lupus erythematosus (SLE) and other autoimmune diseases.
Scientific background
Type I IFNs are a family of cytokines that are characterized by their antiviral, antiproliferative, and immunomodulatory activities. All type I IFNs act by binding to the same receptor complex, which consists of two subunits, IFNAR1 and IFNAR2. One of the mechanisms regulating type I IFN activation is IFNAR1 polyubiquitination, directing the internalized receptor for degradation in the lysosome. BRISC (BRCC36 isopeptidase complex) is a cytoplasmic complex DUB that can disassemble IFNAR1 K63-conjugated polyubiquitin chain, thereby, stabilizing IFNAR1 and promoting IFN-dependent responses. Type I IFNs are a central mediator in the pathogenesis of SLE in both human and mouse. BRISC-deficient mice exhibit attenuated responses to IFN, are protected from IFN-associated immunopathology and demonstrate improvement in their clinical functions when are induced for SLE. Hence, inhibition of BRISC may provide a novel and efficient treatment for SLE patients.
Indication
SLE is a multi-organ autoimmune disease with various clinical signs including Rash, photosensitivity, arthritis, and fatigue. Severe and sometimes life-threatening disease manifestations include lupus nephritis, central nervous system disease, and premature atherosclerosis, conferring increased risk of myocardial infarction. There are an estimated 400,000 SLE patients across the main markets, with 40%-50% having moderate/severe disease. The etiology of SLE is not well understood and is believed to be associated with genetic and epigenetic abnormalities leading to inadequate immune regulation. SLE is characterized by a global loss of self-tolerance with activation of autoreactive T and B cells leading to production of pathogenic autoantibodies and over-production of IFN resulting in further dysregulation of the immune system. The current treatment approach is mainly generic with numerous side effects. Despite a dramatic improvement in the prognosis for SLE patients, treatment of those with active disease refractory to traditional therapies continues to be a real challenge, with only a single drug (Benlysta) approved in the last 60 years. A recent phase III success with an anti-IFNAR1 antibody, anifrolumab, demonstrates that inhibiting IFN signaling pathway has a great therapeutic potential.
Team
Doron Levin, PhD, CSO
Dr. Levin holds his PhD from the Weizmann Institute of Science (Rehovot, Israel). He has a vast expertise in type I IFN signaling and regulation, as well as in molecular biology, biochemistry, biophysics, cell biology and cell signaling. Worked as a project leader and a scientist at Compugen, where was responsible for the development of in vitro and cell-based assays, as well as being a core team member in leading projects and managing several CROs.
Prof. Roger Greenberg, PhD, Co-inventor and advisor
Head of the Greenberg lab at Penn University, a highly interdisciplinary lab studying DNA repair as well as ubiquitin signaling in DNA damage and immune responses. Roger Greenberg is a professor of Cancer Biology and director of basic science, Basser Center for BRCA. Prof. Greenberg is the author of >70 scientific publications in lead journals.
Dr. Elton Zeqiraj, PhD, Co-inventor and advisor
Assistant Professor and Sir Henry Dale Fellow at the University of Leeds. Studying structural biology of multi-subunit protein complexes, deubiquitylating enzymes mechanism and function and ubiquitin signaling.
Prof. Joe Salvino, PhD, Co-inventor
Scientific director in the molecular screening & protein expression facility in the Wistar Institute. He has more than 20 years' experience in medicinal chemistry from pharma and academia.