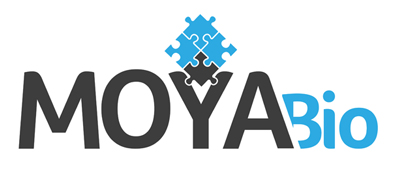 CSO: Dr. Eyal Ben Ami
General
MOYA Bio is developing novel E1 inhibitors for solid and hematological malignancies. The company's first-in-class inhibitors of a unique Ubiquitin-Like (UBL) pathway are envisioned to increase tumor sensitization to both chemotherapy and targeted therapies as well as increase the impact of immunotherapy by sensitizing the tumor to immune-mediated cytotoxicity.
 Scientific Approach
The clinical success of proteasome inhibitors (e.g., bortezomib or carfilzomib) has piqued interest in targeting other components of the Ubiquitin-Proteasome System as well as closely related Ubiquitin-Like (UBL) pathways. Among these, antagonism of E1 enzymes, which instigate the different UBL cascades, has been highlighted as a promising therapeutic approach in cancer.
MOYA Bio has developed a unique screening platform for E1 antagonists. The company is using this platform to develop a pipeline of small molecule E1 inhibitors which target specific UBL pathways. MOYA's first UBL target has been shown to be significantly overexpressed in many types of human malignancies where it was found to regulate proteostasis as well as several signaling pathways crucial for tumor survival and metastasis. Its inhibition was subsequently shown to drive anti-tumor activity by induction of apoptosis and by modulating the tumor microenvironment to be more accommodating to both chemotherapy and immunotherapy.
Indication
Solid tumors and hematological malignancies.
Yifat Merbl, PhD   |   Inventor
Dr. Merbl received her PhD from Harvard University and is a Principal Investigator at the Weizmann Institute of Science, Department of Immunology. She is an expert in the fields of Biochemical Immunology and Cell Biology where she developed several advanced high-throughput immuno-proteomic technologies which were published in top peer-reviewed journals. She is the author of several patents and co-founder of PTM Biosciences LTD.