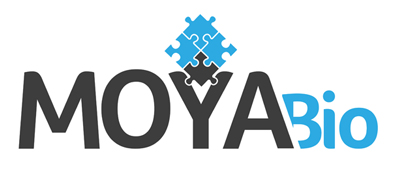 CEO: Dr. Eyal Ben Ami
General
MOYA Bio is developing a novel class of tumor immune conditioning agents. The company's first-in-class inhibitors of the FAT10 pathway are envisioned to increase the impact of immunotherapy by sensitizing the tumor to immune-mediated cytotoxicity, to benefit additional patient populations.
Scientific Approach
FAT10 is an intracellular Ubiquitin-like modifier shown to be involved in many cellular processes in tumor cells and multiple subsets of immune cells. FAT10 pathway inhibition has been shown to drive anti-tumor activity by induction of apoptosis and by modulating the tumor microenvironment to be more accommodating to immunotherapies. MOYA Bio's translational data demonstrates a correlation between FAT10 down-regulation, increased T cell infiltration into the tumor microenvironment and inhibition of tumor growth. 
Indication
Non-small cell lung carcinoma (NSCLC) is the leading cause of cancer mortality worldwide. In recent years, the emergence of immunotherapy has provided great hope for NSCLC management, yet despite significant progress that has been achieved with PD-1 pathway blockers, only 20% of NSCLC patients benefit from this line of treatment. Strategies to complement and further extend the benefit of immunotherapy to fulfill of its therapeutic potential will be a cornerstone in future cancer treatment. The molecular mechanism underlying MOYA's FAT10ylation inhibition platform supports a synergistic effect with immune checkpoint inhibitors which is expected to enhance their clinical efficacy.
Team
Dr.  Eyal Ben Ami, CSO
Dr. Ben Ami holds a PhD in Neuro-Immunology from the Technion, Israel's Institute of Technology and conducted his research fellowship at UPMC in Paris. Before joining MOYA, he had served in various roles at BiolineRx and ImmunoBrain Therapies, leading the development of immunotherapy programs from early preclinical stages through clinical translation.
Dr. Yifat Merbl, Inventor
Dr. Merbl received her PhD from Harvard University and is a Principal Investigator at the Weizmann Institute of Science, Department of Immunology.  She is an expert in the fields of Biochemical Immunology and Cell Biology where she developed several advanced high-throughput immuno-proteomic technologies which were published in top peer-reviewed journals. She is the author of several patents and co-founder of PTM Biosciences LTD.