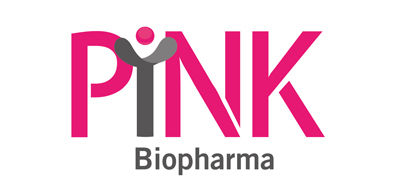 CEO: Dr. Rachel Eren
General
PiNK Biopharma is developing a novel innate immune checkpoint inhibitor against a neo membranal antigen which is expressed solely on the surface of tumor cells and is associated with reduced natural killer (NK) cells function.
 Scientific Approach
NK cells play a major role in anti-cancer immunity. However, tumors may escape NK cell recognition by displaying various antigens that inhibit their activity. PiNK Biopharma has a monoclonal antibody (mAb) that blocks the inhibitory interaction between the NK receptor and the tumor target in a tumor-specific manner.
Disrupting this interaction results in pronounced anti-tumor NK activity, representing a promising novel approach for enhancing cancer immunity.
PiNK's mAb can be used as a companion diagnostic tool allowing for precision medicine methodology and it has also the potential of an effective adjunct to surgical resection of the primary tumor and chemotherapy in preventing metastasis.
Indication
The intended initial indication is treatment of non-small cell lung carcinoma (NSCLC) in combination with targeted therapy or immunotherapy. NSCLC represents 80-85% of all lung cancers, with an estimated incidence of ~470,000in key markets. Roughly 65% of all patients are diagnosed with advanced cancer, which cannot be treated strictly by surgical means. The unmet need in this patient population is high, with 5-year survival <10%. In the future, other solid cancers expressing the target may be considered.
Dr. Rachel Eren, CEO
 Dr. Eren received her Ph.D. in Cell Biology from the Weizmann Institute of Science and an MHA from Ben Gurion University. She has over 20 years of experience in the biotech industry in various roles from early-stage drug discovery and development to advanced stage clinical trials.
 Prof. Angel Porgador, Inventor
Prof. Angel Porgador is the incumbent of the Albert Katz Chair in Cell Differentiation and Malignant Diseases, and a member of the Shraga Segal Department of Microbiology, Immunology and Genetics and the National Institute for Biotechnology in the Negev. He served as Deputy Vice President and Dean for Research and Development until his election as Dean of the Faculty of Health Sciences in August 2020.
Prof. Porgador is a world-renowned researcher in cancer and viral infections.  His research focuses on innate immunity of health and disease. He has published more than 130 papers in scientific journals.