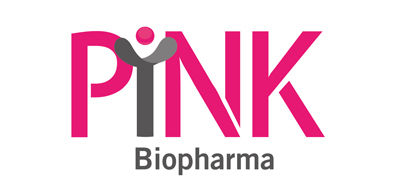 CEO: Dr. Rachel Eren
SCIENTIFIC APPROACH
NK cells play a major role in anti-cancer immunity. However, tumors may escape NK cell recognition by displaying various antigens that inhibit their activity. PiNK Biopharma is developing a novel immune checkpoint inhibitor against a protein expressed on cancer tissue, which acts as an inhibitory ligand for NK cells. Disrupting this interaction results in pronounced anti-tumor NK activity, representing a promising novel approach for enhancing cancer immunity.
Our translational data support this approach by demonstrating a strong correlation between increase in the NK-associated checkpoint and poor survival outcome in acute myeloid leukemia (AML) patients.
INDICATION
AML is the most common acute leukemia in American adults. It progresses quickly and can result in death within a few months if left untreated. One of the major cell populations involved in anti-AML immune responses is NK cells. On the one hand, the status of NK cells in AML is critical for patients' survival while on the other, AML cells can induce impaired NK cell function.
AML is our first indication, as it has shown high NK-cell expression of the relevant checkpoint. In the future, other aggressive hematological cancers may be considered.
TEAM
Dr. Rachel Eren, CEO
Dr. Eren received her Ph.D. in Cell Biology from the Weizmann Institute of Science and an MHA from Ben Gurion University. She has over 20 years' experience in the biotech industry in various roles from early stage drug discovery and development to advance stage clinical trials.
Prof. Angel Porgador, Inventor
Prof. Porgador is an Associate Professor at The Shraga Segal Dept. of Microbiology, Immunology and Genetics, Ben Gurion University and Deputy Vice President and Dean for Research and Development. He is an expert in the fields of innate immunology and immunotherapy with 100 publications in peer-reviewed journals & 19 Chapters in collective volumes / Conference proceedings / Reviews