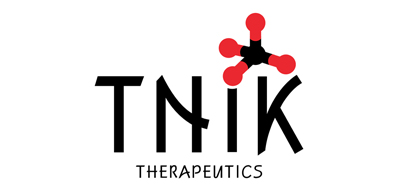 CSO: Dr. Keren Weiser
General
TNIK Therapeutics target cancer stem cell diseases by developing small molecule inhibitors of TNIK, the most downstream transcription regulator of the Wnt pathway that is a major force driving colorectal carcinogenesis when over activated.
Indications
Colorectal cancer (CRC) is a leading cause of morbidity and mortality in the United States and worldwide. While 5-year survival for early stage colon cancer patients is 65- 90%, metastatic CRC is rarely curable with survival rate dropping down to approximately 11%. Conventional chemotherapy and immunotherapy treatments fail in this patient segment.
Over the past 10 years, scientific data has accumulated to suggest that CRC can be considered a stem cell disease and that both primary and metastatic tumors develop from a small population of intestinal cancer stem cells (CSC). Due to their basic biological features, which include self-renewal and pluripotency, CSCs may require novel therapeutic approaches to effectively treat CRC and other cancer types.
Scientific Approach
Despite the urgent need, no Wnt signalling-inhibitors are currently approved for clinical use.  Targeting TNIK presents a fascinating therapeutic opportunity as it regulates the beta catenin-TCF4 transcription complex that is responsible for the activation of genes important for stemness and proliferation. Moreover, it is a specific activator of the beta catenin:TCF4 complex in contrast to other transcription regulators that have a pleiotropic effect, suggesting a reduced chance for off-target effects. TNIK Therapeutics obtained an exclusive license from Korea Research Institute of Chemical Technology (KRICT) and Yonsei University Health System (YUHS) in Korea for the development on small molecule inhibitors to TNIK that will help metastatic colon cancer patients around the globe.
Keren Weiser, PhD, CSO
Dr. Weiser holds a PhD in Biology from New York University and conducted her postdoctoral studies at Weill Cornell. Before joining TNIK Therapeutics, Keren was a director of scientific development at Immune Pharmaceuticals and worked on the development of bertilimumab, an anti eotaxin 1 antibody, and on nanomedicine.
Inventor 
TNIK inhibitors were licensed from Korea Research Institute of Chemical Technology (KRICT) and University-Industry Foundation, Yonsei University Health System ("YUHS").