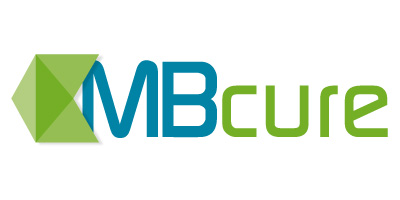 CEO: Dr. Naomi Zak
GENERAL
 MBcure is developing bacteriophage-based therapies for the treatment and prevention of diseases stemming from dysbiosis of the microbiome. The company's mission is to establish a platform for the rapid identification, validation, and preclinical and clinical development of bacteria-specific phage cocktails for directed microbiome modulation. The phage drug will carry out targeted suppression of disease-associated gut bacteria demonstrated to cause or exacerbate disease. Platform establishment will benefit from the expertise of the scientific founders, which includes high-throughput phage discovery, sequencing and analysis capabilities, generation of controlled microbiome-dependent disease models in a world-class germ-free mouse facility, and advanced synthetic biology competencies for phage engineering. MBcure was established in the FutuRx Incubator in June, 2015.
SCIENTIFIC APPROACH
MBcure's unique bacteria-specific phage therapy approach offers many advantages. The strain specificity of the phage-bacteria interaction avoids further disruption of gut microbiota, as occurs following use of antibiotics. Another advantage is the self-propagating nature of the drug due to phage replication in the bacteria that they infect and kill. The inability of phage to interact with human cells confers a very high level of intrinsic safety to this approach, which is expected to be non-toxic. Most importantly, as designed, MBcure's advanced phage therapy is anticipated to be impervious to the development of resistant bacterial strains. In addition to isolating natural, free-living phage, MBcure will also employ synthetic biology approaches to engineer phage with optimal therapeutic qualities.
INDICATIONS
Indication
Status
Dermatology
Phage identified and displays favorable properties
Exploring approaches for carrying out rapid POC in hospital setting
Oncology
Phage screen underway
Oncology
Excision of bacteria-embedded phage successful
Implementing synthetic biology approaches to optimize
IBD
Phage isolated against proprietary target
TEAM
The Company is led by individuals with extensive biotech experience, as well as academic leaders in the fields of microbiome, phage and synthetic biology. The team also includes scientists with expertise in bacteriology, phage biology, phage engineering, immunology and computational biology.
 Jonathan Solomon, MBA: Active Director
Mr. Solomon was a co-founder of NeuroPhage and served as its President and CEO, raising $110 M and bringing the company to a clinical trial. He participated in the elite Israeli Defense Force 'Talpiot' program, graduating class valedictorian and serving 10 years in a classified unit. At Medtronic he was responsible for defining future products. Jonathan holds a BSc in Physics Mathematics from the Hebrew University, MSc in Electrical Engineering from Tel Aviv University, and MBA with honors from the Harvard Business School.
Dr. Naomi Zak, PhD: CEO
Dr. Zak holds a PhD from Harvard Medical School and completed a postdoctoral fellowship at Weizmann Institute of Science.  Naomi has over 15 years of leadership experience in the biotech industry in a range of executive capacities, including as Manager of Regulatory Affairs (Chiasma), Director of R&D (IDgene, CellCure) and CEO (SCTherapeutics).  She has led company establishment activities, target indication assessment, and development of R&D platforms with multiple interfacing units.
Dr. Ronny Pinkus, PhD, MBA: VP Manufacturing
Dr. Pinkus has over 13 years of experience in development, scale-up and manufacturing of biopharmaceuticals, having managed teams carrying out analytics, downstream processing and manufacturing under cGMP conditions in Interpharm, Teva Pharmaceuticals and Insight.  Ronny holds a PhD from the Weizmann Institute and an MBA from the Polytechnic Institute of New York.
 Prof. Rotem Sorek, PhD: Scientific Co-founder
Prof. Rotem Sorek of the Weizmann Institute of Science focuses on the interactions between phage and bacteria, and the evolutionary 'arms-race' between them. Rotem is an author of numerous scientific publications in top-tier journals, and a co-inventor of more than 30 patents. He has received numerous prizes, including the 2012 Rubinowitz-Grossman Prize in Microbiology, the 2013 Teva Founders Award for young scientists, and the 2014 FEBS Anniversary Prize. In 2015 Rotem was elected a member of the European Academy of Science.
Dr. Eran Elinav, MD, PhD: Scientific Co-founder
Dr. Eran Elinav of the Weizmann Institute of Science focuses on deciphering the molecular basis of host-microbiome interactions and their effects on health and disease.  Eran has more than 110 publications in leading peer-reviewed journals and multiple issued patents for his inventions. His honors include the 2015 Rappaport Prize for Biomedical Research, the 2016 Lindner Award and the 2016 Levinson Award.  Since 2016 he has been a Senior Fellow at the Canadian Institute for Advanced Research (CIFAR).
Prof. Timothy K. Lu, MD, PhD: Scientific Co-founder
Prof. Lu of MIT has a joint appointment at the Department of Electrical Engineering and Computer Science and the Department of Biological Engineering.  He is a pioneer in advancing fundamental designs and applications for synthetic biology using principles inspired by electrical engineering and computer science. Tim won the Lemelson-MIT Student Prize, Grand Prize in the National Inventor Hall of Fame's Collegiate Inventors Competition, and the Harvard Medical School Leon Reznick Memorial Prize, among others.