Board of Directors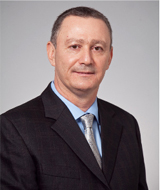 Erez Chimovits, MBA, MSc
Chairman
Erez Chimovits has served as a member of our board of directors since its incorporation. Mr. Chimovits is a Partner at OrbiMed Israel, an investment firm. Mr. Chimovits currently serves as a director of several private companies. Mr. Chimovits also previously served on the boards of directors of Adicet Bio, Inc., BiomX Inc., Galecto, Inc., LogicBio Therapeutics, Inc., and Novus Therapeutics Inc. Mr. Chimovits has extensive operational experience, including senior managerial experience at public companies. Prior to joining OrbiMed, he was Chief Executive Officer of NasVax Ltd. And served different roles at Compugen USA Inc., formerly as President and as Executive Vice President in Commercial Operations. Mr. Chimovits earned his M.B.A., M.Sc. in Microbiology, and his B.Sc. from Tel Aviv University. We believe that Mr. Chimovits is qualified to serve on our board of directors based on his roles on several public and private boards of directors as well as his extensive experience in investing in healthcare companies.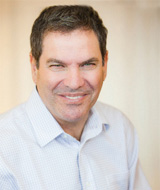 Zeev Zehavi, MBA
Director
Zeev Zehavi is Vice President of Venture Investments for Johnson & Johnson Innovation – JJDC, Inc. (JJDC) and joined in 1999. He is based out of offices in Israel.
Zeev's background covers an extensive array of health care and related businesses. He spent over 10 years with Teva Pharmaceutical Industries, Ltd., including a five-year assignment as President of the bulk chemical business in North America. He returned to Israel as President of Clal Pharmaceutical Industries (CPI) for four years.
Zeev holds a Bachelor of Science from Hebrew University of Jerusalem and a Master of Business Administration in Marketing and Finance from Tel Aviv University. He is fluent in Hebrew, English, and Arabic.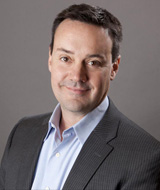 Michael Martin, PhD
Director
Michael Martin is the Global Head of Takeda Ventures, Inc. (TVI) and is based in San Diego, California. His professional background includes venture capital, pharma business development and broad R&D experiences with an integral role in the discovery and development of 17 innovative investigational drugs and 4 commercial products. Prior to joining TVI, Michael was most recently a member of Global Licensing and Business Development at Takeda, heading efforts for sourcing and transacting technologies and early stage pipeline programs. He has held executive and scientific roles with Intellikine (acquired by Takeda), TargeGen (acquired by Sanofi-Aventis), Arena Pharmaceuticals and Monsanto Corporation.  Michael earned his doctorate in Medicinal Chemistry from the University of Illinois and holds a M.S. degree in analytical chemistry and B.S. degrees in Chemistry and Mathematics.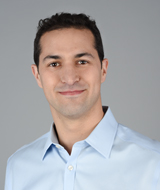 Lee Cooper, J.D., MBA
Director
Lee is Director of Venture Investments with Leaps by Bayer, where he aims to contribute to new biotechnologies that enable patients and communities to live healthier lives. Prior to joining Leaps, Lee was Entrepreneur-in-Residence with RA Capital and founder of Enlight Bio, a biotech focused on genetic disease. Previously, Lee worked in corporate development for Moderna Therapeutics, leading and supporting collaborations, financings, and other initiatives to advance mRNA vaccines and therapeutics. Lee is founder of the Institute for Genetic Disease Prevention and has written on innovation and ethics for Wired, Slate, Neo.Life, STAT News, and other publications. Lee earned his J.D. and M.B.A. from Columbia University where he was a Stone Scholar and currently lectures on topics in biotechnology, and graduated with honors from Dartmouth College with an A.B. in Religion and Public Policy.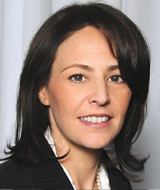 Kinneret Livnat-Savitzky, PhD
Director
Dr. Kinneret Livnat-Savitzky is the CEO and board member of FutuRx Ltd.,
Kinneret has over 25 years of experience in senior leadership positions in the biopharmaceutical industry, including vast experience in different aspects of drug discovery and development, deal making and fund-raising.
Kinneret is a Director and Chairperson of the board of directors at a variety of biotech companies, and held director or chairperson position in a number of companies and organizations including Compugen Ltd. (NASDAQ:CGEN) , KAHR Medical, DreaMed Diabetes, Biomica, Nutritional Growth Solutions (NGS. AU),  Hadasit, Ramot, Tel Aviv University's tech transfer arm and FutuRx and its portfolio companies.
Prior to joining FutuRx, Kinneret served as the CEO of BioLineRx, a biopharmaceutical company focused on oncology, where she previously served as General Manager of BioLine Innovations Jerusalem, a biotech incubator wholly-owned by BioLineRx and Vice President of Drug Development at BioLineRx. Before BioLineRx, Kinneret held the position of Vice President of Biology of Compugen Ltd., cancer immunotherapy company and a leader in predictive target discovery.
Dr. Livnat-Savitzky holds a PhD with distinction in Human Genetics from the Tel-Aviv University, a Master's degree in human genetics from Tel Aviv University and B.Sc. in Biology from The Hebrew University of Jerusalem.