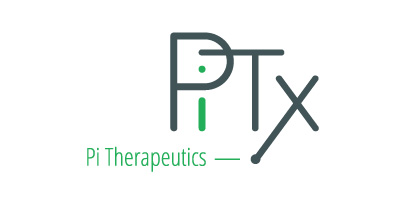 CEO: Dr. Ori Kalid
GENERAL
Pi Therapeutics, a discovery-stage biopharmaceutical company, is focusing on developing a novel cancer drug to inhibit function of a proteasomal regulatory pathway in many solid tumor cancers and in multiple myeloma. The company develops a series of promising small molecule inhibitors that target this pathway.
The company's mission is to develop novel first-in-class drugs designed to inhibit the regulatory submmit of the proteasome, mainly for the treatment of cancer.
Pi Therapeutics was established in FutuRx Incubator in March 2015
SCIENTIFIC APPROACH
The ubiquitin proteasome system (UPS) is an essential regulator of key cellular processes, tightly controlling protein degradation and turnover. Inhibition of the UPS may be achieved through interference with the functions of multiple protein targets including the proteasome, p97, ubiquitin conjugating enzymes, and deubiquitinating enzymes (DUBs). Of these, only catalytic proteasome inhibitors (PIs) are approved drugs. Inhibition of the UPS by PIs has been established as a highly effective treatment for multiple myeloma (MM), and the PI Bortezomib (Velcade) is also approved for treatment of mantle cell lymphoma (MCL). Limitations of PIs include the inevitable emergence of resistance in MM and apparent lack of efficacy in solid tumors.
We believe that non-catalytic UPS inhibitors with distinct mechanisms of action may overcome both of these limitations, serving as novel treatments for PI-resistant MM as well as for solid tumors. Thus, we are developing a series of small molecule UPS inhibitors acting through a novel mechanism of action. Our inhibitors, the first of which was in-licensed from Johns Hopkins University, have shown promising activity in models of PI-sensitive and PI-resistant MM as well as models of solid tumors. We intend to develop our inhibitors for Velcade-/PI-resistant MM and solid tumor indications.
INDICATION
Multiple myeloma is a cancer of plasma cells, a type of white blood cell that is normally responsible for producing antibodies. It is the second most common hematological malignancy in the US. The five-year survival rate is ~45%, and it is suggested that ~2% of all cancer deaths can be attributed to MM. *
Despite recent therapeutic advances, MM remains incurable, and although many patients live in remission for years, all patients will ultimately relapse. Recently approved drugs, including Pomalyst (pomalidomide) and Kyprolis (carfilzomib), are beginning to prolong survival, but patients are becoming refractory to these drugs. New agents including oral PI ixazomib and the monoclonal antibodies Empliciti (Elotuzumab) and Darzalex (daratumumab), are expected to further address the unmet need; however, patients are expected to relapse on these novel therapies as well.
TEAM
Current team members and collaborators:
Dr. Ori Kalid: CEO
Dr. Kalid has 15 years of industry experience in drug discovery and translational research. Before starting Pi Therapeutics, he was acting Head of Discovery and Director of Translational Research at Karyopharm Therapeutics. Prior to that position, he was Director of Computer-Aided Drug Discovery at Epix Pharmaceuticals and Predix Pharmaceuticals. Dr. Kalid holds a PhD from Tel-Aviv University.
Dr. Irina Gotliv: Senior Scientist
Dr. Irina Gotliv (Lubarski) has 14 years of experience in planning and executing laboratory experiments, data management and analysis. She worked as Project Manager in a medical device company specializing in oncology and as Senior Researcher at the Weizmann Institute of Science. Dr. Gotliv holds a PhD in Biological Chemistry from the Weizmann Institute of Science and is licensed to work in medical laboratories.
Dr. Einat Levy-Apter: Scientist
Dr. Levy-Apter received her PhD in Biochemistry from the Weizmann Institute of Science. Prior to joining Pi Therapeutics, Dr. Levy-Apter worked for two years as an R&D team member at Alomon Labs.
Prof. Richard Roden, Johns Hopkins University: Inventor and Key Collaborator
Dr. Richard Roden is a Professor of Pathology, Gynecology and Obstetrics, and Oncology at the Johns Hopkins University School of Medicine. He co-directs the Johns Hopkins Kimmel Cancer Center's Cancer Prevention and Control Program. His research focuses on the pathology of cervical and ovarian cancer.
Prof. Alfred Goldberg: Scientific Advisory Board Member
Dr. Goldberg is a Professor of Cell Biology at Harvard Medical School. His important discoveries have concerned the biochemical mechanisms and physiological regulation of protein breakdown in cells and the importance of this process in human disease.  He and his colleagues first introduced proteasome inhibitors now widely used as research tools, and he initiated the development of the proteasome inhibitor, Bortezomib/Velcade, now widely used in the treatment of multiple myeloma.
Dr. Goldberg is among the top 1% authors most cited in the life sciences.
*  Multiple Myeloma – Global Drug Forecast and Market Analysis to 2023