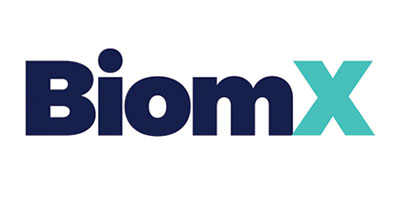 CEO: Jonathan Solomon
BiomX (NYSE and TASE: PHGE) is developing both natural and engineered phage cocktails designed to target and destroy bacteria that affect the appearance of skin, as well as harmful bacteria in chronic diseases, such as cystic fibrosis, inflammatory bowel disease, atopic dermatitis and colorectal cancer. BiomX discovers and validates proprietary bacterial targets and customizes phage compositions against these targets. For additional information, please visit: www.biomx.com
Technology
BiomX develops phage cocktails (or combinations) that target and kill specific pathogenic bacteria. Our phage cocktails, which are optimized through algorithms and experimental validation (in-vitro and in-vivo), contain multiple natural and/or engineered phage. The phage are selected to have complementary functions such as wide target bacterial host range and the ability to avoid the development of bacterial resistance, among other characteristics.
Personalized phage treatment – Tailored to target strains of a specific patient within 6-8 weeks.  Running such production suites in parallel for multiple patients allows to conduct a clinical personalized proof of concept within an expected 12-18 month period from project initiation.
BiomX is developing phage-based products for a number indications including acne, inflammatory bowel disease(IBD), primary sclerosing cholangitis (PSC), cystic fibrosis, atopic dermatitis and colorectal cancer
BX001 is a topical gel formulation of a cocktail of naturally-occurring phage targeting Cutibacterium acnes ( acnes) to improve the appearance of acne-prone skin.
BX003 is an orally administered phage cocktail targeting a bacterial target present in the gut of IBD and PSC patients and thought to be associated with the onset or exacerbation of these diseases.
Under our Cystic Fibrosis program, we are developing a phage therapy for CF patients with chronic Pseudomonas aeruginosa ( aeruginosa) respiratory infections, a main contributor to morbidity and mortality in this disease.
Our Atopic Dermatitis (AD) program is developing a topical treatment that targets a bacteria associated with the manifestation of the disease and leverages know-how and capabilities acquired under our program for acne-prone skin with regard to topical formulation and clinical testing.
Our colorectal cancer program utilizes engineered phage with various payloads (such as immunostimulatory payloads) that are administered intravenously to target Fusobacterium nucleatum bacteria residing within the tumor microenvironment.