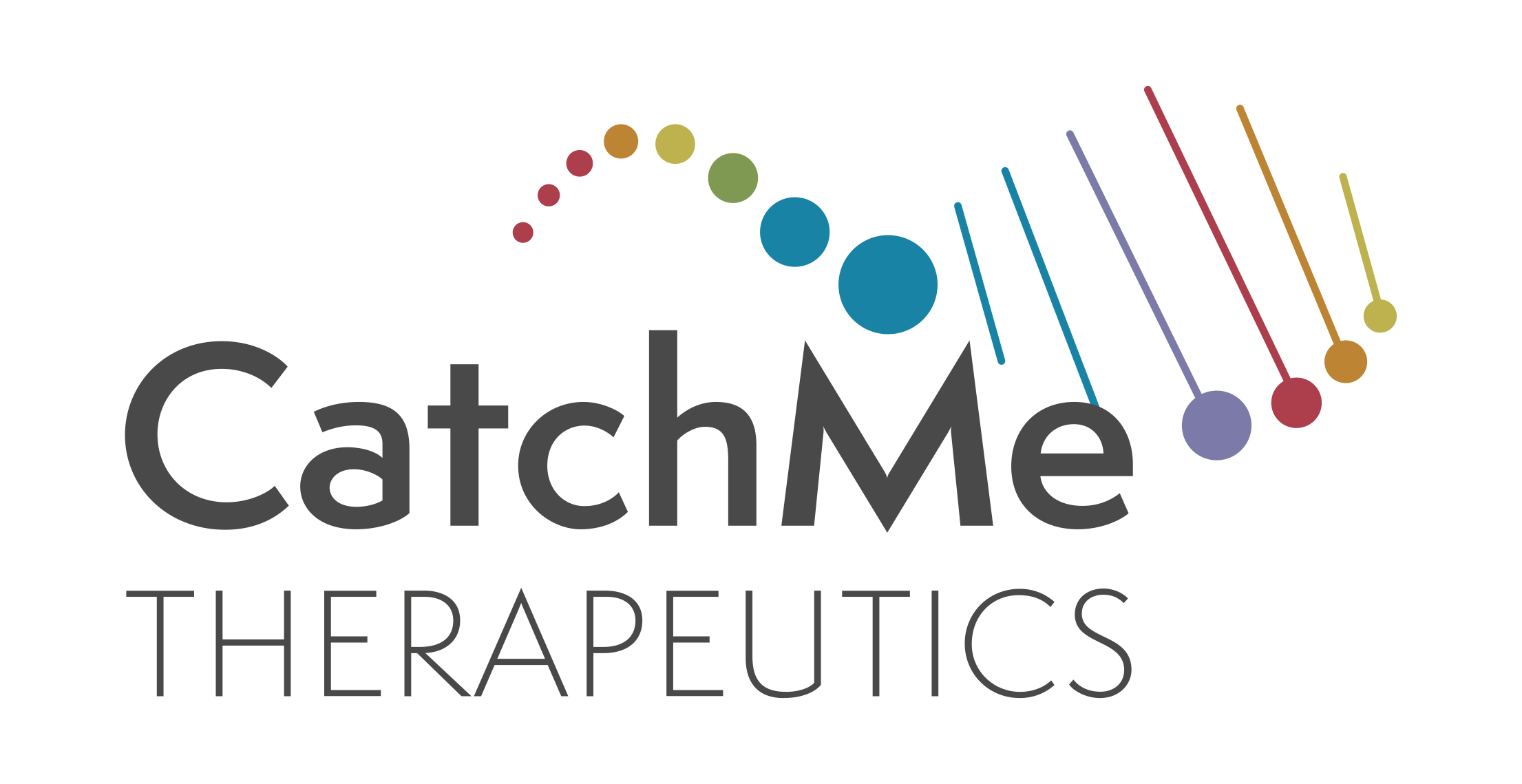 CSO: Dr. Yael Tsalenchuck
CatchMe Therapeutics develops a novel class of precision medicines that targets the epitranscriptome machinery.
The emerging field of RNA epitranscriptomics refers to a set of RNA modifying proteins and modified-RNA binding proteins that control different aspects of RNA biology and holds great potential for new cancer therapeutics.
Scientific Background
During the past decade, the emerging field of RNA posttranscriptional modifications (epitranscriptomics) took a big leap forward. New discoveries are being made every day, and the ability to manipulate different components of the epitranscriptome machinery holds great potential for new therapeutics. N6-methyladenosine (m6A) has been identified as the most abundant mRNA modification. The m6A modification is processed by a complex network of proteins that add (writer), remove (eraser), and bind (reader) to mRNA molecules carrying this modification. The importance of m6A RNA modification is well demonstrated in different human pathologies, including cancer and viral infections.  Many studies have shown that m6A, and the proteins that are involved in its processing, plays an important role in various cancer types like lung cancer, hepatocellular carcinoma, glioblastoma, renal cell carcinoma and acute myeloid leukemia (AML). While the m6A machinery robustly regulates the initiation, propagation, survival, and replication of many cancers, currently there is no drug or any available therapy targeting this machinery.
Indication
Our first target indication will be acute myeloid leukemia (AML). AML is one of the most common and lethal hematopoietic malignancies. So far, the current treatment for AML is still insufficient and there is a significant unmet medical need for high-risk naïve patients and relapse refractory patients. The expression of m6A modifying proteins is upregulated in AML cells; Depletion of the m6A writer proteins, induces the differentiation and apoptosis of myeloid leukemia cells and delays the occurrence of leukemia in mice.  Inhibition of m6A reader protein in AML, eradicates cancer cells and leukemic stem cells (LSC) without compromise normal hematopoiesis.
Competitive Advantage
Several companies targeting the RNA epitranscriptome, were established in the last couple of years.  All are in pre-clinical stage and develop small molecule-based inhibitors. Small molecule inhibitors can target multiple homologous methyl binding proteins and generate unspecific and undesired biological reaction. Our unique solution for specific inhibition is based on the in-vivo biological binding preference of our target proteins. In addition, our unique and versatile platform can be easily expended to target different methyl binding proteins and different indications.
Yael Tsalenchuck, PhD, CSO
Dr. Tsalenchuck holds a PhD from the Hebrew University of Jerusalem. Yael has extensive experience in the field of molecular biology, development of RNA therapy and targeted drug delivery. Before joining CatchMe Therapeutics, Yael held various R&D management positions in the biotech industry including, ART Bioscience, a start-up company that developed RNA therapy for DMD and SynVaccine, a start-up that developed synthetic viruses as the basis for cancer immunotherapies and vaccines.
Dan Dominissini, PhD, Advisor
Dr. Dominissini is a senior lecturer in the Faculty of Medicine at Tel Aviv University, head of a research group in the field of RNA modifications, deputy director of the Center for Cancer Research and director of the Hematology Laboratory at Sheba Medical Center. Dr. Dominissini is a pioneer in the RNA epitranscriptomic field. He holds a Ph.D. in biochemistry from Tel Aviv University. He did his postdoctoral work at the University of Chicago, USA.
Vladislav Krupalnik, PhD, Co-Inventor
Dr. Krupalnik is an entrepreneur. Dr. Krupalnik holds a PhD from the Weizmann institute of science. He has vast experience in development of molecular biology, stem cells, genomics and disease modeling systems. Before leading Epeius Pharma, Dr. Krupalnik served as VP R&D of a clinical diagnostic and genomics company, where he headed molecular and bioinformatics drug development.
Shay Geula, PhD, Co-Inventor
Dr. Geula is an entrepreneur and currently pursuing his Postdoctoral Fellow at University of Texas Southwestern Medical Center. Dr. Geula holds a PhD from the Weizmann institute of science. He has vast experience in RNA modification biology and Epitranscriptomics and more than 10 years of experience in molecular and stem cells biology. Dr. Geula was among the first to provide evidence for the physiological function of m6A modification.