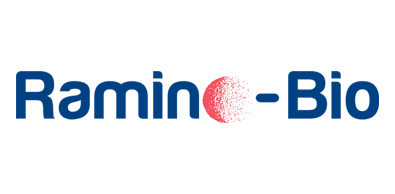 CSO: Dr. Dorit Cohen-Carmon
Ramino-Bio is developing treatments for cardiometabolic diseases by enhancing branched-chain amino acids (BCAAs; Valine, leucine, and Isoleucine) catabolism. Diet, obesity, genetics, and gut microbiota can increase circulating BCAAs above the normal level.  Chronically elevated levels of circulating BCAAs are known to be a propagating factor for cardiac hypertrophy, muscle lipid accumulation, hepatic lipid storage, and glycemia, which contribute to various metabolic disorders. Ramino-Bio's strategy is developing a drug to lowering elevated BCAAs levels for metabolic diseases therapy and as an intervention to halt the deterioration of cardiac function after heart failure, including HFpEF patients.
The company was founded in March 2019 at the FutuRx biotech incubator and is financed by the Israel Innovation Authority (IIA), Takeda Ventures Inc., OrbiMed Israel Partners, Johnson & Johnson Innovation (JJDC), and RMGP Bio-Pharma Investment Fund, and. The technology underlying Ramino-Bios work originated from the lab of Professor Yibin Wang, Chief, Division of Molecular Medicine Department of Anesthesiology, Physiology, and Medicine, David Geffen School of Medicine at UCLA.
SCIENTIFIC APPROACH
BCAA levels were shown to be elevated in many heart failure (HF) classification types in patients and animal models.
In HF, myocardial BCAAs catabolism is significantly impaired since genes in the BCAA/BCKA catabolic pathway are downregulated in heart failure, therefore leading to an elevation of cardiac BCAAs accumulation.
Accumulation of BCAA and catabolic products contribute to cardiac dysfunction and disease progression in the heart.
In-Vivo pharmacological enhancement of BCAAs catabolism was shown to preserve cardiac function in hearts with pre-existing dysfunctions.
Besides being energy units, BCAAs are also signaling cues for various cell processes related to protein synthesis, reactive oxygen species, and other metabolite pathways. Heart failure results in elevation of BCAAs accompanied by increased reactive oxygen species that induce cardiomyocyte damage. Moreover, chronic mTORC1 activation by elevated leucine levels suppresses glucose oxidation but enhanced fatty acid oxidation exacerbating lipid peroxidation toxicity. Our strategy is to enhance BCAAs catabolism using a pharmacological compound for metabolic disorders and HF treatment. The proof-of-concept was demonstrated by several labs in various HF animal models, in which activation of the catabolic enzyme BCKDH lead to reduced BCAAs levels and heart contraction preservation.
INDICATIONS
Augmentation of BCAAs catabolism holds the potential for treating multiple metabolic disorders, including various types of Heart failure (HF). in the orphan Ramino-Bio focuses initially on orphan Maple Syrup Urine Disease (MSUD) as a first proof-of-concept indication, in which elevated BCAAs levels are as a genetic mutation. MSUD was shown to be cured by BDK inhibition in MSUD animal models and one clinical study.
Heart Failure with Preserved Ejection Fraction (HFpEF) market is growing consistently with an unmet need for therapy. Despite several late clinical programs for HFpEF are conducted, BDK inhibition offers a novel mechanistic approach for treatment by enhancing BCAA catabolism. our technology is targeting a disease-modifying mechanism that has been clinically correlated to the disease.
Prof. Yibin Wang, Principle Investigator, Inventor 
Chair, Cardiovascular Theme. Chief, Division of Molecular Medicine Department of Anesthesiology, Physiology, and Medicine. David Geffen School of Medicine at UCLA. Trained in human genetics and molecular biology at Baylor College of Medicine, faculty at UCLA since 2003, 185 publications, H-index 66, KOL for heart failure and metabolic disorders, pre-clinic disease models, proof-of-concept validation studies. His lab mission is to understand how stress signaling leads to pathological changes in the heart and metabolic system.
Dr. Haipeng Sun, Principle Investigator, Inventor
PI, Laboratory of Cell differentiation and Apoptosis of Chinese Ministry of Education, Department of Pathophysiology, Shanghai, Jiao Tong University School of Medicine, Shanghai, China. Faculty at UCLA 2009-2017, KOL for BCAA catabolism, discovered the PP2Cm gene and has many publications for BCAAs physiological roles in various indications.
Dorit Cohen-Carmon, Ph.D. CSO
Dr. Carmon holds a Ph.D. from The Weizmann Institute of Science, in the field of liver metabolism and Hepatitis B virus, and a Post-Doc in molecular mechanisms of human diseases using disease patients' hiPSC-differentiated cells for drug screening. Dorit is experienced in drug development project management from discovery to pre-clinical stages. Expertise in small molecules hit identification, hit-to-lead optimization, MoA elucidation, and efficacy studies related to various indications.