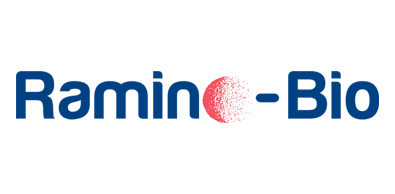 CSO: Dr. Dorit Cohen-Carmon
Ramino-Bio is developing treatments for metabolic diseases by enhancing branched chain amino acids (BCAAs; Valine, leucine, and Isoleucine) catabolism. Diet, obesity, genetics and gut microbiota can increase circulating BCAAs above the normal level.  Chronic elevated levels of circulating BCAAs are known to be a causal factor for hepatic lipid storage, muscle lipid accumulation, and cardiac hypertrophy, which contribute to various metabolic disorders, and serve as predictive biomarkers for those states. Our strategy is targeting a key enzyme in the BCAA catabolic pathway by small molecule compounds.
The company was founded in March 2019 at the FutuRx biotech incubator, and is financed by the Israel Innovation Authority (IIA), Takeda Ventures Inc., OrbiMed Israel Partners, Johnson & Johnson Innovation (JJDC), and RMGP Bio-Pharma Investment Fund, and. The technology underlaying Ramino-Bios work originated from the lab of Professor Yibin Wang, Chief, Division of Molecular Medicine Department of Anesthesiology, Physiology and Medicine, David Geffen School of Medicine at UCLA.
SCIENTIFIC APPROACH
Transcriptional suppression of all the BCAA catabolic enzymes leads to decreased rates of their oxidation in visceral tissues, resulting in elevation of BCAAs levels in the blood and tissues. Besides being energy units, BCAAs are also signaling cues for various cell processes related to protein synthesis, reactive oxygen species and other metabolite pathways. BCAA accumulation cause cardiac reactive oxygen species injury at cardiomyoctes which accelerate heart failure; In addition, Leucine activates mTORC1 complex leading to a negative feedback look to block insulin signaling (IR/ IRS) promoting insulin resistance.
Ramino-Bio is developing compounds to lower the elevated levels of circulating BCAAs by increasing their catabolism by activation of the branched-chain ketoacid dehydrogenase (BCKD) complex. This complex controls the irreversible step of BCAAs metabolites catabolism, by oxidation of branched-chain α-keto acids (BCKAs). The BCKD complex activity is phosphorylated-inhibited by a kinase, BCKDK, which is Ramino's target for inhibition.
INDICATION(S)
Augmentation of BCAA catabolism holds potential for treatment of multiple disorders, including various types of Heart failure (HF) and Non-Alcoholic Fatty Liver Disease (NAFLD). Higher BCAA and BCKA levels are found in the orphan Maple Syrup Urine Disease (MSUD) due to various autosomal recessive mutations in different BCAA catabolic enzymes.
Heart Failure (HF) is regarded as an epidemic and accounts for ~1-2% healthcare expenditure in industrialized healthcare settings. HF can be divided into 3 main categories: Chronic HF with reduced ejection fraction (HFrEF); Chronic with preserved ejection fraction (HFpEF), and acute HF (aHF).  With an increasing prevalence of hypertension, obesity, atrial fibrillation, and diabetes, and the growing elderly segment of the general population, the prevalence of HFPEF is projected to increase. While a variety of treatment strategies ranging from neurohormonal antagonists (most recently sacubitril/valsartan), devices (cardiac re-synchronization and implantable defibrillators) and cardiac transplantation exist, there are no approved drugs for HFpEF.  Metabolic modulation has long been proposed as a treatment strategy but, despite notwithstanding evidence of its pathophysiological role, has not reached frontline clinical therapy.
TEAM
Prof. Yibin Wang, Principle Investigator, Inventor 
Chair, Cardiovascular Theme. Chief, Division of Molecular Medicine Department of Anesthesiology, Physiology and Medicine. David Geffen School of Medicine at UCLA. Trained in human genetics and molecular biology at Baylor College of Medicine, faculty at UCLA since 2003, 185 publications, H-index 66, KOL for heart failure and metabolic disorders, pre-clinic disease models, proof-of-concept validation studies. His lab mission is to understand how stress signaling leads to pathological changes in heart and metabolic system.
Dr. Haipeng Sun, Principle Investigator, Inventor
PI, Laboratory of Cell differentiation and Apoptosis of Chinease Ministry of Education, Department of Pathophysiology, Shanghai, Jiao Tong University school of Medicine, Shanghai, China. Faculty at UCLA 2009-2017, KOL for BCAA catabolism, discovered the PP2Cm gene, and has many publications for BCAAs physiological roles in various indications.
Dorit Cohen-Carmon, Ph.D., CSO
Dorit is proficient for project management, especially running IIA supported programs. Dorit has a proven successful accomplishment of hit identification campaigns using high-throughput (HTS) screen processes, hit-to lead (HTL) optimization, and Pharmacology studies related to the selection of small molecule inhibitors for kinase targets. Dorit received her Ph.D. from The Weizmann Institute of Science (2010) studying liver metabolism and Hepatitis B virus viral-host cell interactions involved in metabolic pathways. Dorit continued her training as a Post-Doctorate fellow, as an Eshkol fellowship awardee from The Ministry of Science, exploring molecular mechanisms of human diseases using disease patients' human induced pluripotent stem cells differentiation. Dorit has experience in drug screen studies using in-vitro and in-vivo model systems and was awarded a Teva Company Post-Doctorate fellowship for applicative research.
Joel Van Gelder, Ph.D., Principal Scientist, Medicinal Chemistry
Experience of more than 20 years in the biopharmaceutical industry in research and development programs of small molecules and biologicals in various indications. Served as Scientific Manager at Tarom Innovative Technologies, Chief Scientist of InSight Biopharmaceuticals, Associate Director of Chemistry at Aposense and Head of Chemical R&D at Gamida Cell. Dr. Van Gelder holds a Ph.D. in Pharmaceutical Sciences from the School of Pharmacy of the Hebrew University of Jerusalem.
Milit Marom-David, Ph.D, Senior Scientist
Milit holds a Ph.D. in biochemistry from Tel Aviv University. During her studies, she unraveled the Tim44 important role in proteins import from the cytosol to the mitochondrial matrix, and expertie specifically in protein expression, purification and analysis and in various biochemical and biophysical assays for protein-protein interactions detection (SPR, ITC, cross-linking). In her last position as a research associate in a structural biology lab, she deepened her expertise in biochemistry and biophysics and gained experience in additional methods such as X-ray crystallography, static multi-angle light scattering (MALS), dynamic light scattering (DLS), Differential Scanning Fluorimetry (DSF), Fluorescence Size Exclusion Chromatography (FSEC) and small angle light scattering (SAXS) for ion channels conformational changes during their function, and their contribution to cell proliferation and cancer. Milit brings with her vast knowledge and experience for Ramino-Bio.