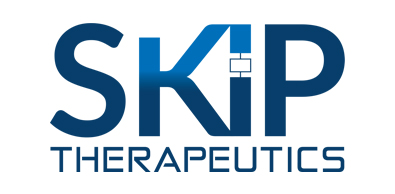 CSO:Dr. Ariel Feiglin
Skip Therapeutics develops precision, RNA-based, treatments for rare genetic diseases by applying a novel, proprietary, computational engine to directly identify patient cohorts and determine therapeutic designs.
Skip's website: www.skiptx.com
SCIENTIFIC BACKGROUND
Thousands of rare genetic disorders affect millions of people worldwide, however the small number of patients for each disease, further segregated by patient-specific mutations, has hindered development of dedicated treatments. Recent advancements in RNA-therapeutics offer an expanded molecular toolkit that can be deployed rapidly and at low costs to restore protein function of mutated genes. Identifying sub patient-populations that could potentially be suitable for treatment with RNA-based therapeutics and matching molecular treatment-strategies across the vast landscape of known disease-causing mutations could be assisted by computational methods.
OUR APPROACH
To facilitate development of dedicated treatments, Skip Therapeutics has developed a bioinformatic pipeline that analyzes disease-causing mutations and recognizes the best molecular strategy (if any) to restore protein function, using splice modulating antisense oligonucleotides (ASOs). Analyzing mutation data at scale, enables identification of treatable patient cohorts and optimizes target selection. Top candidates from the computational analyses are experimentally validated and pursued for therapeutic development.
CO-FOUNDER AND CSO
Dr. Ariel Feiglin – holds a Ph.D. in computational biology from Bar-Ilan university after which he pursued postdoc training at the Harvard Medical School, working on integration of multi-omic data in genetic disease and cancer. Prior to co-founding Skip Therapeutics, Dr. Feiglin lead a project at BIU and HUJI (baked by Merck and IIA) aimed at enhancing cancer immunotherapy via splicing modulations.
INVENTORS AND CONSULTANTS
Prof. Erez Levanon – Prof. Levanon leads the computational genomics and transcriptomic research group in the life sciences faculty at Bar-Ilan University. Levanon has over 90 published articles and received several awards for his work, including the 2011 Alon Prize and the 2013 Krill Prize from the Wolf Foundation. He received his PhD from Tel-Aviv University after graduating the Adi Lautman Interdisciplinary Program for Outstanding Students and was a postdoctoral research fellow at the genetics department of Harvard Medical School. Prior to that, he was a senior scientist in Compugen LTD.
Prof. Rotem Karni – Prof. Karni is the chair of the Dept. of Biochemistry and Molecular Biology at the Hebrew University-Hadassah Medical School. Holds a Ph.D. in Biological Chemistry from the Hebrew University and Postdoctoral training in RNA splicing regulation from Cold Spring Harbor Laboratory (in the lab of prof. Adrian Krainer). Prof. Karni's lab focuses on the role of alternative splicing and RNA processing in human diseases, especially on cancer initiation and progression and developing technologies to modulate RNA processing as therapy for genetic diseases and cancer.